Always know what you'll pay.
**PRICES SUBJECT TO CHANGE WITHOUT NOTICE
Single Kayaks
Overnight $55
Double Kayaks
Overnight $80.00
Per Person
You get the use of our bathhouses and spacious wooded areas within easy walking distance of the Okatoma Creek. It's great for canoeists,  walkers and people who just want to get away for a few days!
Primitive camping $5.00 per person per night.
No fireworks on campgrounds.
No dogs on campgrounds overnight.
Special Weekday Rate:
6 or more Canoes $40.00 per day
6 or more Single Kayaks $30.00 per day
6 or more Double Kayaks $55.00 per day
Private Canoe Haul:
flat rate $20.00
FOR NON-RENTING OKATOMA CREEK CANOEIST
Check-in office for pricing and fees.
Reservations:
Reservations should be made ahead of time, especially for weekend floats. Six or more canoes require a deposit 2 weeks in advance. Canoes must be cancelled by NOON 48 hours ahead of trip. Cancelled canoes can be rescheduled. NO REFUNDS. We accept Visa, Mastercard and Discover Cards.
Sorry, no personal out of state checks. Money orders, travelers checks and church checks welcomed for deposit and rental payment.
PHONE FOR RESERVATIONS
601-722-4297 or 1-888-OKATOMA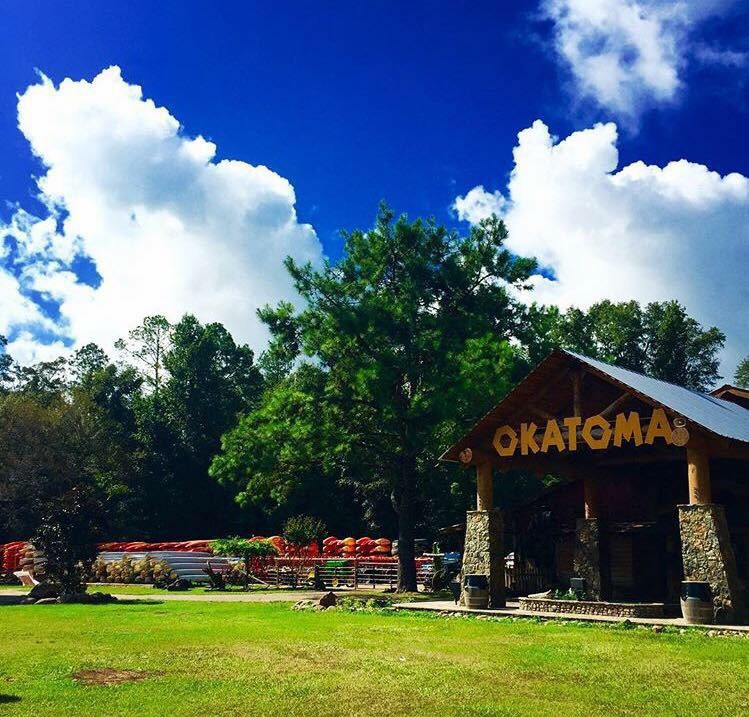 Float Trips
Upper Short to Fairchild of the Okatoma begins at Seminary (MS HWY 590) and ends at Fairchild's Landing. It is approximately 7 creek miles with the 3 main falls of the upper run. The trip usually takes 3 to 4 hours; this allows ample time for picnicing and swimming, which makes this the most popular float.

The Upper Run of Okatoma begins at Seminary (MS HWY 590) and ends at Sanford (MS HWY 598). It is approximately 13 creek miles with 3 main waterfalls.  The trip usually takes 4 to 6 hours; this allows ample time for picnicing and swimming.
Okatoma Canoe River Policy
Above all we want your adventure to be a safe and happy one. Therefore we ask that all our guests use common sense and good manners while on the river. Much of the property along the river is privately owned. Please respect the property rights and wishes of the landowners. Do not throw trash or cans into the river, or leave anything on the gravel bars. Place all litter in a litter bag and keep in canoe until the end of the trip.
Please treat our canoes and equipment with the same respect as if it were yours. We expect normal wear and tear on our canoes and for that we do not charge. In the event that a canoe is damaged beyond normal wear and tear, then we expect the repair or retrieval expense. If you abandon your canoe and it is lost or stolen, you will be asked to pay for the canoe. If everyone follows the rules of common courtesy, every canoeist will have a safe and rewarding adventure.
**PRICES SUBJECT TO CHANGE WITHOUT NOTICE
Mississippi law requires anyone 12 years and under to wear a life vest at all times.
State law also requires one life vest per person in each boat. We suggest that everyone wears their life vest.
No dogs on campgrounds overnight. We do not recommend taking your dog on the creek, however, it is allowed. If you can we suggest that you leave your pet at home.
Registration: all campers and visitors must register before setting up camp.
Quiet hours are between the hours of 10:30 p.m. and 7:00 a.m. Campers who refuse to cooperate will be asked to leave the campground. NO REFUNDS.
Radios, musical instruments, etc are never to be loud enough to disturb other campers. Please turn off the radios at 10:30 p.m.
Campfires are allowed in fire pits ONLY and must be attended to at all times. You may bring your own firewood, but it must not be over 24″ in length. No chainsaws may be used. No person may cut, chop, remove or destroy any live trees in the campground.
Alcoholic beverages may be consumed in moderation, at your respective campsites. Rowdiness, profanity or excessive drinking, or drugs will not be tolerated while at the campground or on the creek.
Fireworks, explosives, firearms, and other weapons are absolutely not allowed and will lead to immediate dismissal from the campground.
Off-road vehicles & dirt bikes are not allowed in the camp.
All dogs are required to be on a leash while on the premises. 
FOR CANOEING
sunscreen
bug spray
towels
dry clothes
old tennis shoes
life vest (two are provided with rental of each canoe)
plenty to eat and drink
FOR CAMPING
camping equipment, mess kit, etc.
cooking equipment
flashlight
sleeping bag
a water safe camera (to record your adventures)
Do NOT take valuables down the river. Bring a plastic bag for your garbage. You may dispose of it here at the Outdoor Post. Please do NOT leave it on the river. You may check your car keys in for safe keeping inside our store.
What not to bring?
NO GLASS CONTAINERS
NO STYROFOAM COOLERS
NO FIRE ARMS ALLOWED ON PREMISES OR IN CANOES
LAW PROHIBITS ALCOHOLIC BEVERAGES
We look after the section of the Okatoma Creek which we use. This involves picking up any trash, taking care of any branches that are hanging etc. We care about the River. Please help us to keep it in great shape for future generations. To us, Okatoma is nearly Heaven. Come see us and you'll see why!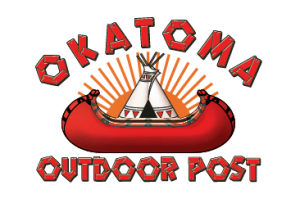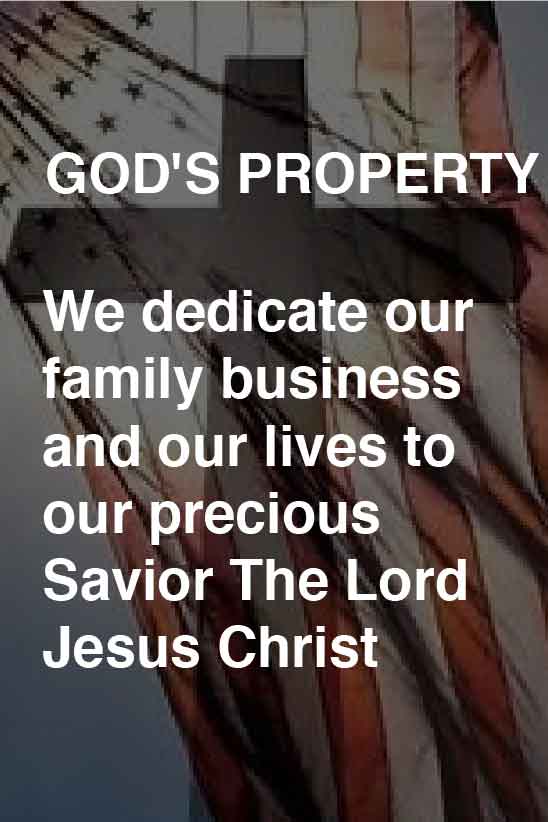 Okatoma Creek 550 Walter Lott Road Seminary, MS 39479

ESTABLISHED 1982
Open 8 AM - 6 PM
March 1 - October 31